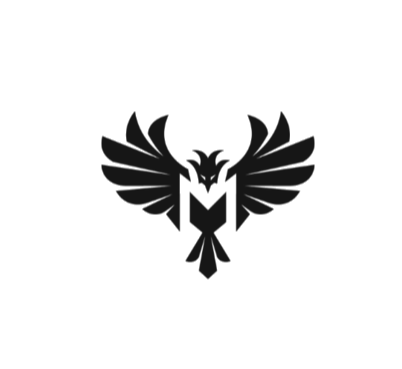 Lebanese Arabic Accelerator
Are you the child or grandchild of Lebanese immigrants and yearning to reconnect with your roots?

Are you the spouse of a Lebanese and need to connect with them & your children in their mother tongue?
Are you a language addict who is passionate about learning more languages and you find yourself intrigued by Arabic?
Are you working or planning to work in an Arab country and want to communicate with Arabs?
Or are you planning to tour the Arab world and desire to make new Arab friends and speak their language?
My GREAT news for you is…
You don't need to struggle anymore in learning all the grammar, vocabulary, and rules of Arabic.
You can STOP postponing that Arabic course, class, or session.
You can be sure there is no more frustration during this process.
BECAUSE
If you are not planning to become a journalist, politician, or Arabic copywriter, YOU DON'T NEED TO LEARN FUSHA AKA MODERN STANDARD ARABIC.
Let's celebrate
Through my Lebanese Arabic Accelerator, spoken Arabic is now accessible to everyone who wants to learn this language without the superfluous & useless details.
It's insane how much
spoken Arabic
is different from Modern Standard Arabic (Fusha)!
It's an extremely beautiful language, but learning to write Arabic is one thing, and learning to
SPEAK
Arabic is another thing…
It's like learning 2 different languages!
I bet no other language inflicts so much pain on learners as Arabic!
People like you got me here, on this journey…
A few years ago, I started my YouTube channel, showcasing the humorous aspects of our Lebanese culture.

Gradually, my views crossed 4 million, my subscribers grew to more than 40K+, and my channel went viral.
Locals, expats, and foreigners loved what I was doing.

As they could relate to these scenarios, they started reaching out to see if I am available to teach them Lebanese.

2nd & 3rd generations of Lebanese immigrants wanted to connect again with their roots.
Spouses wanted to bridge the gap between them and their Lebanese partners & children.
Language geeks desired to learn the sexy Lebanese dialect.
Foreigners needed an Arabic dialect understood by all Arabs.

"Wow! Why wouldn't I do that?" I told myself.
The beginning was on Udemy.
And after an astounding success and an increasing flow of students, I realized it was time to take this course to a dedicated platform and start a whole business around it because people simply wanted more.After 3 years in the business, I can pride myself on teaching more than 1500 students how to seamlessly speak Lebanese like a local.
Introducing the Lebanese Arabic Accelerator
The Lebanese Arabic Accelerator helps Lebanese immigrants & foreigners struggle no more in learning & communicating in Arabic, by teaching them Lebanese, using a combination of exercises, books, tests & free materials, so they can speak like a local & connect with all Arabs.
Lifetime Access to the Course (Value $500)
Access more than 50 detailed lectures, video content, tests, and documents… in addition to the newest updates to the course with no additional charges, from any device connected.
WEEKLY LIVE INTERACTIVE CONVERSATIONAL SESSIONS ($450 VALUE)
Once you become a member, you are invited to a weekly discussion with Native Lebanese speakers, around a certain topic, where you can practice your tongue.
FREE COPY OF MY BEST-SELLING BOOKS ON AMAZON ($50 VALUE)
Lebanese 101: The Easy Way to Learn Lebanese Arabic: The Ultimate Guide to Become a Lebanese

The students' favorite book of all time. It teaches you the Lebanese/Levantine dialect of spoken Arabic, as well as the internet language, so you can communicate with your Lebanese friends on social media like they do and not like a weirdo.

Lebanese Grammar: The Ultimate Guide to Become a Lebanese in the Past, Present, and Future.

And yes, even spoken Arabic has grammar & rules, you will need to learn to be able to speak with ease & avoid any misunderstandings unless you're looking for trouble!!But the promise I'm delivering you throughout this course is also included in this book. No bullshit, no fluff, no frustration… just light, easy and useful.
Our school with your words
#is unexpected | #is awesome | #has quality features | #saved my life | #is the best
Ali is an outstanding teacher. He explains with clearness every detail of grammar topics and how the linguistic use operates. I highly recommend to take his lessons in every format he offers!
Mario Gonzalez
Well done Ali ! This was fantastic starter course and it contains a tremendous amount of detail and effort. I think anyone looking to learn Arabic should start here with Ali. Also checkout his YouTube videos they are very entertaining, informative, and all around enjoyable to watch. Keep up the great work.
Emile Karam
I really like the order the words are taught and how well they are explained and pronounced. I like the use of the white board. The words are pronounced very clearly and slowly so it is easy to learn. And he breaks down each word and points to that part of the word while pronouncing it. I am very happy with my purchase.
Jamie Holliday
Traditional learning vs The Lebanese Arabic Accelerator
Traditional Learning
* High fees, whether it's a private tutor or at the University; up to $6000
* More passive learning, no interaction, peers, mentoring, discussions
* One coach, fixed deadlines & hours, 2 parties involved in a personal query
* Traditional, boring, and most people drop after a certain period of time
* More designed to teach you "Fusha" than the spoken Arabic
The Lebanese Arabic Accelerator
* Cost-efficient proportionate to the lifetime access you get
* Automated course to learn at your pace
* An interactive course to practice with other Lebanese speakers
* Get my direct mentorship at your convenience
* Fun, playful, practical, and useful
* Speak a new language easily within 30 days
* Master the spoken language by Arabs
You choose!
10 Modules

1 Certificate of Completion

Weekly Interactive Sessions

Access from Anywhere

Cheat Sheets
FREE Access to my new course: "Lebanese Tourism and Culture Mastery"
FREE Access to my new course: "Lebanese Tourism and Culture Mastery"Lebanon is a tourist country after all; with endless suspense, local culture, and its own secrets. How to enjoy it like a local without being duped by a merchant, lost in a taxi, or trapped in the wrong place?I got you covered! This BONUS course, reveals to you the gems of Lebanon, introduces you to the culture, serves you as a guide for food, places, & directories, and warns you of creepy places & some unwelcome behaviors. A practical guide, locals would wish to know about!
Arabic Cheat Sheet
A cheat sheet summarizes the course, to make it seamless for you to pull it at any time and remember a word or refresh your memory. As the course is updated, so is the cheat sheet.!
On-Demand Q&A Sessions with 24/7 Chat Support
Learning at your own pace doesn't mean you are left alone. An automated course is not a YouTube video. In addition to a Facebook group, I got you a WhatsApp number and a dedicated team. You can send us a message anytime, and we will reply as soon as we can within 24 hours. You can also request a Q&A session with me, how cool is that?
Easy as one, two, three
Lifetime Access
Full Plan
Lifetime Access to All Modules
Weekly Q&A Conversational Sessions

Closed Group WhatsApp Support

FREE Access to Lebanese Tourism Mastery course
What Makes Us Different
Comparing the fees of traditional education to the value I am providing, I can ridiculously charge a solid $1000 for this course.

BUT I WON'T CHARGE YOU EVEN CLOSE TO THAT MUCH!

You see, before the Lebanese Arabic Accelerator, anyone who wanted to learn Arabic with me was bound to pay this fee, because I have a limited time & focus.

But when you join the Accelerator, you'll get all the value for JUST $249.

I see the urge to learn Spoken Arabic, and Lebanese is the best dialect to master. After all, it's easy, fun, sexy, and understood by all Arabs.

My goal is to make it as accessible as possible because Arab teachers & universities don't teach you this practical side of the language.

It's not Academic!

But at the Lebanese Arabic Accelerator, I've made it more thrilling for you.
Lifetime Access to This Incredible Content for only $249
I mean, am I nuts to give so much value for so little?

Well, my team thinks I am!

But here is the thing, I want people to enjoy learning & communicating in Arabic because it is really a beautiful language… You should try it when flirting.

There is no way for me to stop all the crap happening in private sessions or universities when it comes to teaching you Arabic…

But as I deeply understand how they ruin your expectations when it comes to communicating with business partners, colleagues, or new friends.

I am offering you a practical & entertaining online course with live support so that you can have the learning experience of your life.

Do you want to keep struggling with or postponing this class, course, or visit to the region, or

ARE YOU READY TO JOIN THE LEBANESE ARABIC ACCELERATOR NOW?
Easy as one, two, three
Lifetime Access
Full Plan
Lifetime Access to All Modules
Weekly Q&A Conversational Sessions

Closed Group WhatsApp Support

FREE Access to Lebanese Tourism Mastery course
75% off if you sign up for this course today.
Use the promo code on the right when you register, to get advantage of this offer before it ends!
Frequently asked questions
WILL I BE ABLE TO COMMUNICATE FREELY IN ARABIC WITH THIS COURSE?
From the first day? No. Along the way? Definitely. Learning a language needs consistency and persistence. That's why this course exists, to help you practice and achieve your desired result.
DO I NEED TO HAVE PREVIOUS KNOWLEDGE OF ARABIC TO TAKE ON THIS COURSE?
No. You can start from zero because you got to start somewhere. This course is beginner friendly for people who haven't spoken a word in Arabic in their life.
I ALREADY KNOW MODERN STANDARD ARABIC. IS THAT GOOD OR BAD?
Not bad at all. In fact, it might help you catch the language faster. Actually, knowing MSA gives you an unfair advantage over someone who never spoken Arabic before.
SO, BUYING NOW WILL GRANT ME ACCESS TO ALL THE CONTENT ADDED IN THE FUTURE. WHAT KIND OF CONTENT ARE THEY?
How does more lectures, podcasts narrating your favorite TV shows, short novels in Lebanese Arabic, webinars, more books and exercises sound like? The current version of the course is only in its infancy stage, thus the extremely low price. Buying now will grant you access to the more advanced course that will be sold for at least $1,000 in the future.
CAN I HAVE A SPECIAL REQUEST ABOUT A CERTAIN TOPIC THAT I WOULD LIKE TO LEARN ABOUT?
Of course! This course grows with you. Simply email me your request on what you need and the content will be added as soon as it's ready.
I'M TRAVELLING TO ANOTHER ARABIC COUNTRY. WILL LEARNING LEBANESE HELP ME UNDERSTAND THE LOCALS?
Well, there's no doubt that every dialect is different, but Lebanese is the most understood dialect across the Arab world. So if you know Lebanese Arabic, rest assured, you'll be understood almost everywhere.
CAN I LEARN FROM ANYWHERE?
Yes. You can watch the lectures or join the live calls from any device while you are above the Atlantic Ocean headed to see the statue of Liberty or on a train to see Checkpoint Charlie in Berlin (Assuming you have internet access of course).
I AM ALREADY ABOVE INTERMEDIATE LEVEL IN LEBANESE ARABIC. IS THIS COURSE TOO BASIC FOR MY NEEDS?
The course of course begins on a basic level, it progresses in difficulty as we move through the modules and keeps on building up to become intermediate then advanced with all the bonuses and future added content. So if you already know the basics, this course will only improve your skills to the next level.
CAN I PAY FOR THE COURSE IN INSTALLMENTS?
Yes. We have different payment plans for the full course bundle. Simply reach out and we'll send you the installment offer! (
[email protected]
)
WHAT IF I DON'T LIKE THE COURSE?
I believe in this program so much that I've taken 100% of the risk from you. You have up to 30 days to try it out - without risking a penny. If you don't like the course, you will get a full refund. Just show me you've gone through the program and done all the video worksheets, and you're covered for a full 30 days. But honestly, it's so rare that someone even asks for a refund, it almost never happens!
Meet the instructor
Ali Matar
I believe every person can learn the spoken Arabic provided with the right guidance.Let me be your guide and show you how easy it actually is if you have the desire to learn.I look forward to your success!
Created with