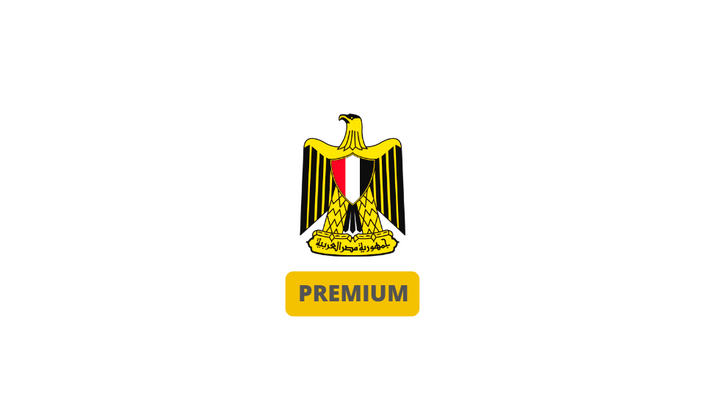 Egyptian Arabic Accelerator
Finally, a communication-based course about the powerful Egyptian Arabic Dialect (and not the Modern Standard Arabic)
Enroll Now
The Practical Way to Speak Arabic Like a Local!
If You Ever Wanted to Speak Arabic Like a Local, then Read On!
Are you looking to communicate with your partner in their native language? Have you been searching for a way to get in touch with your Arabic background? Or are you simply interested in the beautiful language of Egyptian Arabic?
Finally your goal for Learning Egyptian Arabic is closer than you think!
Struggling with language barriers between yourself, your partner, your friends, or your family is a feeling that drags you down. No one wants to experience the hardship and discomfort of speaking broken Arabic and being looked at like you've insulted them personally.

While many people today have the drive to learn Egyptian Arabic, one of the most prominent issues of learning still stands: people need help with communicating in Arabic, and not just writing it!
INTRODUCING THE EGYPTIAN ARABIC ACCELERATOR
This course is a tailor-designed master course, so that you hit the ground running with spoken Egyptian Arabic.
This course offers exactly what you need to communicate in Egyptian Arabic. Starting with a useful background about the Egyptian Arabic and its importance, since it is widely understood by almost all Arabs.
With over 3.5 hours of detailed lectures and useful written material and exercises, I provide you a unique recipe of essential language components, such as grammar, expressions and sentence structure to finally start your first conversations in Egyptian Arabic.
By the end of this course, you will learn the basics of spoken Egyptian Arabic. Combined with the features and bonuses mentioned later, you will be able to conduct confident, straightforward and effective conversations in Egyptian Arabic.
HERE'S WHAT YOU'LL GET WHEN YOU SIGN UP TODAY
As soon as you enroll in this course, you will enjoy a lifetime, full access to the Egyptian Arabic Accelerator Course.
It is a digital course, meaning that you will learn at your own pace and from the comfort of your own home.
You are free to choose the modules you like and re-watch the lectures for revision. This course will be your ticket to master the basic to intermediate level of communication in spoken Egyptian Arabic.
Lifetime Access to the Course ($1197 Value)
You will have access to 6 modules consisting of 28 lectures of valuable one-to-one instruction video content. That is besides written material and exercises covering each module. The course content will also be regularly updated and enriched by adding new material, free of charge for you.
Weekly Live Interactive Conversational Sessions ($800 Value)
We will be providing weekly conversational sessions, that will be arranged with the instructor or a member of his Egyptian-native team. Each week, a particular topic will be discussed in Egyptian Arabic, so that you can practice your conversational skills. This is extremely useful for rocketing your conversational skills.
Join My Members-Only Facebook Community ($199 Value)
As you enroll, you will join my private members-only Facebook group, where you can find direct support from your instructor and your colleagues. We will be supporting each other to grow and improve our language skills and grow our community more.
Essential Daily Phrases in Egyptian Arabic + Native Pronunciation ($100 Value)
I provide 100 essential, carefully-collected daily phrases in Egyptian Arabic (Cairo dialect) under 16 categories covering different everyday situations. Each phrase is written in English, Arabic script, and transliteration. The phrases come with audio tracks, where I pronounce each phrase twice: Fast and slow versions, so that you can know the correct pronunciation and repeat it with me. I will add more phrases with pronunciation to this list with time, so you will enjoy a future value as well if you enroll now. How great is this?
SNEAK PEAK INTO THE COURSE
This course consists of 6 modules and is designed in a manner, where you can start from zero and build up knowledge with every new lecture. With every subsequent module, you will subconsciously revise the material of the previous one(s).
Below are 3 out of the rest that come with the purchase of the full course.
The Road to the Basics.

In this module, I introduce the Egyptian dialect and talk about its history, significance and why it is understood by many Arabs. Then, I carefully explain the Arabic alphabet and how Egyptians pronounce them, tackling the tricky transformations that we make, in order to simplify the original Standard Arabic pronunciation. The important definite article in Egyptian Arabic is also discussed in this module, explaining how Egyptians use and pronounce it.


The Social Arabic Essentials.

In this module, I elaborate more about the essentials that you need to dive in and start speaking the language on the spot. I start with the cultural/social etiquette in Egypt followed by important daily greetings and expressions. I also discuss how you express your nationality and profession. To further solidify these important essential, I explain the personal pronouns, which you will use extensively in your first conversations.


The Arabic Grammar Masterclass.

This module is mainly grammar-based, where I go deeper with personal- and possessive pronouns by introducing the plural forms. I then dedicate the rest of the sections to Verbs, where I give you an idea about the root system in Arabic and its importance. I also explain the main four tenses of Egyptian Arabic.
NOW IT'S TIME FOR YOUR BONUSES
In addition to the full lifetime course access, weekly live interactive videos calls, the 100 essential daily phrases and joining our members-only Facebook community.. You will unlock these bonuses upon purchase of this limited special offer of my Egyptian Arabic Accelerator course.
BONUS 1
24/7 Chat Support
Want to know the meaning of a word in the middle of the night? Write us at our 24/7 customer service through WhatsApp. Someone from my team (or me personally if I'm awake) will gladly answer it for you.
Once you enroll, you will have access to our exclusive WhatsApp number, which is a convenient line of communication to be used whenever you feel you're stuck.
BONUS 2
100 Daily Egyptian Arabic Phrases, will be expanded
In this mini-book, I provide you with 100 different daily Egyptian Arabic phrases that you need in your journey in learning the Egyptian Arabic dialect. This book is FREE for you when you sign up today! Not only this, but I will keep adding more essential phrases with time with no additional charge.

THIS COURSE IS YOUR BEST BET ON LEARNING EGYPTIAN ARABIC THE QUICK PRACTICAL WAY
The beauty about this course is that you can study it from any device at your own pace, whenever you have time and it's guaranteed to get you results.
In comparison, if you travel to Egypt or any Arab country to learn the Egyptian Arabic, it will cost you thousands of dollars from the overall tuition fees, to accommodation and cost of living, etc..
But worst of all, it will cost you your time!
Not to mention, all of the courses out there charge you thousands of dollars to teach you the Modern Standard Arabic and not the Spoken Arabic dialect, and worse yet, by telling that Modern Standard Arabic is the Arabic that you need to communicate!
Even if you decided to just book a tutor every week or month, think about how much Arabic tutors charge per an hour of private coaching - And a lot of them offer only the Modern Standard Arabic as well.
(In this course, it's included as a free bonus with your purchase).

I could easily charge a solid $1,000 for this course, because with the material included in the course, and the material that will be added later (That will be free of charge for you, if you enroll today), this course will have so much more value that I won't be able to charge less for it.
I want to make it accessible for anyone to be able to learn Egyptian Arabic and begin using it as soon as possible within the next 30 days.
This is why I've decided to make this one-time early bird offer and give you my complete step-by-step course with everything promised for only $197.
And unfortunately, after the deadline ends, I will have to close enrollments - because I can only handle a certain amount of students at one time. Each student requires my full focus and attention.
Essentially, this is how I'm able to provide you with great results.
The Best Time to Start Speaking the Actual Spoken Arabic is Now!
100% Satisfaction Guarantee
You are fully protected by our 100% Satisfaction-Guarantee. If you don't learn a single thing from this course, then just show us that you went through the exercises and I'll refund your purchase 100% within the first 30-days.
I believe in this course so much that I want to minimize the risk for you. So, literally you are protected by this guarantee and have nothing to lose
Course Curriculum
Module 1 The Road to the Basics
Available in days
days after you enroll
Module 2 The Social Arabic Essentials
Available in days
days after you enroll
Module 3 Time Essentials
Available in days
days after you enroll
Your Instructor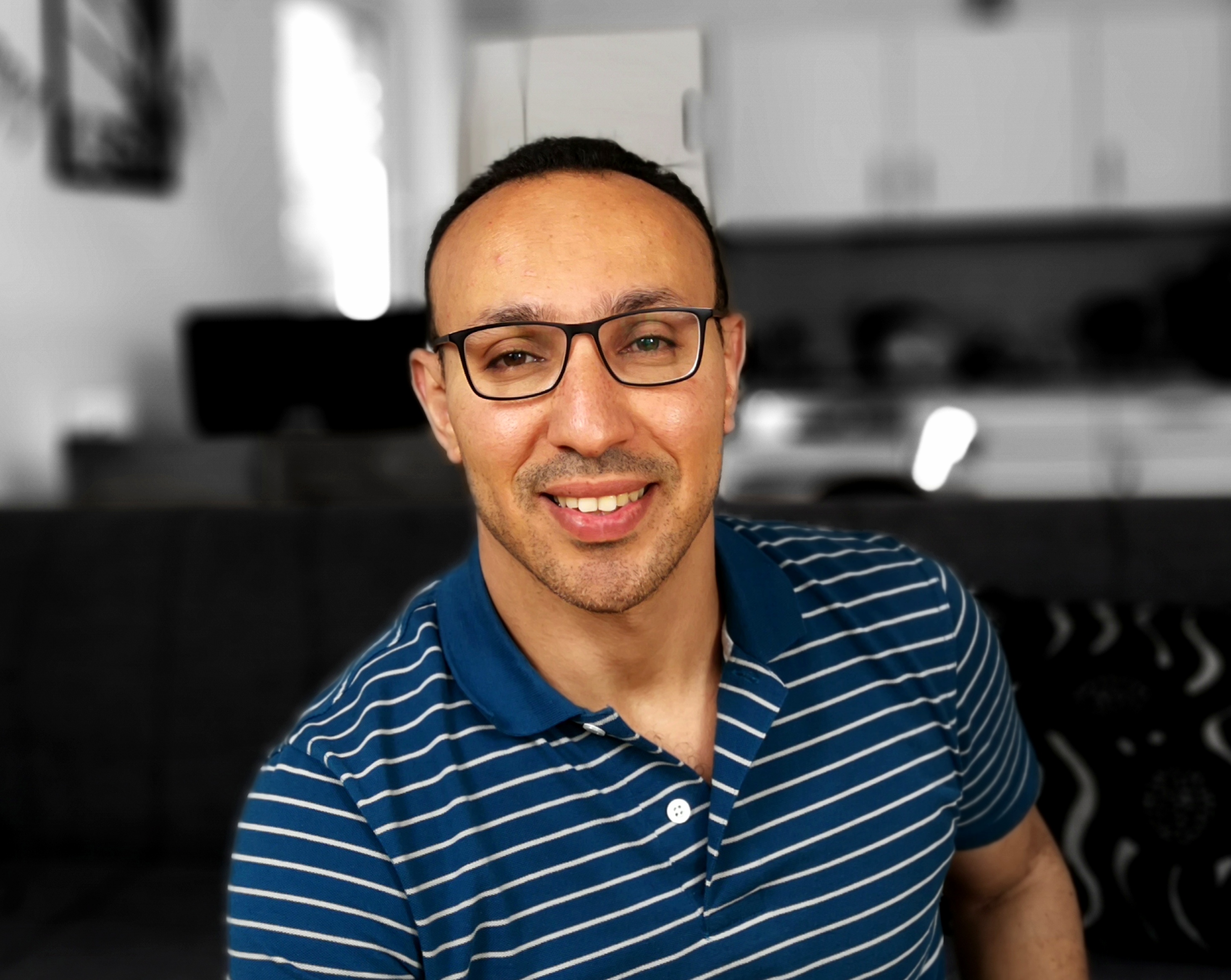 My name is Abdelhamid Mostafa. I am a native Egyptian from Cairo, and it is my pleasure to be your instructor and guide throughout this essential preparatory online course. My passion for bringing value and helping people learn the Arabic language was behind establishing a wonderful, rapidly-growing online community on YouTube (Channel Linguamid) and Social Media platforms.
A few years ago, I started my online journey tutoring Modern Standard Arabic (MSA), or 'Fusha'. Throughout my journey, I received many emails and DMs from Arabic fans worldwide who wanted to communicate in Arabic and found MSA not practical at all for this purpose. I kept receiving requests to teach spoken Egyptian Arabic instead, which turned to be at a much higher demand than MSA for communication.
That was a turning point in my whole online-tutoring strategy. I discovered from research and experience that while there such high demand for learning spoken Egyptian Arabic, many current online courses offering this dialect lack either strategy, depth, language proficiency or quality.That is why I decided to redirect my focus toward revolutionizing the tutoring experience for spoken Egyptian Arabic and gives the learner what s/he needs for fun- and effective learning experience.
Frequently Asked Questions
When does the course start and finish?
The course starts the moment you enroll and never ends! As a digital course, it is self-paced and you have a life-time access.
How long do I have access to the course?
It is a life-time access. After enrolling, you will have unlimited access anywhere and anytime to this course - across any device.
What if I am unhappy with the course?
If you are unsatisfied after purchasing this course, contact us in the first 30 days and we will refund you 100%.
Will I be able to communicate freely in Egyptian Arabic with this course?
Knowing that learning a language needs regular consistency and persistence, I can assure you that you will be able to communicate way before you end the course. You need of course to invest in some time and effort and your investment will surely pay off fast.
Do I need to have previous knowledge of Arabic to take on this course?
No. This course is beginner-tailored and is designed for people who haven't spoken a word in Arabic in their life.
I already know Modern Standard Arabic. Is that good or bad?
It is very good to have a previous knowledge in MSA. This knowledge will help you get the hang of the spoken language faster, because there are many words that are similarly pronounced in both MSA and Egyptian dialect.
So, buying now will grant me access to all the content added in the future. What kind of content are they?
How does more lectures, podcasts, written articles in Egyptian Arabic, webinars, more exercises sound like? The current version of the course is only in its starting stage. That is why the price is not high right now. Enrolling now will grant you access to more advanced, enriched versions of this course that are currently prepared. The future versions will be sold for at least $1000, but you will have access from now at a much lower price. How great is this?
I'm travelling to another Arabic country. Will learning Egyptian help me understand the locals?
Well there's no doubt that every dialect is different, but Egyptian Arabic is the most widely understood dialect across the Arab world. As I always say, it is your master key to the Arab region. If you know Egyptian Arabic, it is guaranteed that you'll be understood almost everywhere from Iraq to Morocco.
Can I learn from anywhere?
Yes. You can watch the lectures or join the live calls while you are traveling, resting on your sofa.. practically from anywhere. You just need an internet connection.
I am already above intermediate level in Egyptian Arabic. Is this course too basic for my needs?
The course begins from the complete beginner level with zero knowledge of Arabic and progresses with difficulty to the intermediate and advanced level, especially with the future added bonuses and material. If you know the basics, this course will move you to the intermediate stage and keep improving and solidifying your fundamental, basic knowledge of the dialect.
Can I pay for the course in installments?
Yes of course. We have different payment plans for the full course bundle. You can choose any plan you want on the checkout page.